Our Team
Sheryl Kennedy – A licensed CPA, Sheryl studied Accounting at Cal Poly. She is a self-described "organizing enthusiast", and uses her gifts to keep project schedules on time and books in order for Eiffel Tour. She is an avid community volunteer and shares her expertise as a board member for Pediatric Brain Tumor Research Fund, Dreams for Orphans, and her own nonprofit, Pray for Peace 621. When she isn't working or volunteering, Sheryl enjoys running, traveling, spending time with her family, and reading great books.
Steve Kennedy – Steve has been part of the Queen Anne community for over 21 years. He studied Communications at Loyola Marymount University, and sang with the Seattle Opera before becoming a builder and Real Estate Broker. Steve plays an active role in several Seattle Charities including The Run of Hope, Dreams for Orphans, the Queen Anne Help Line, and the Queen Anne Food Bank.  Steve loves to share and educate clients through his radio show on KIRO with Tom Kelly, his quarterly newsletter, and his weekly real estate blog. When Steve isn't building houses, he enjoys spending time with his wife and two children, singing with the St. Anne Choir, and playing with his cover band, American Standard.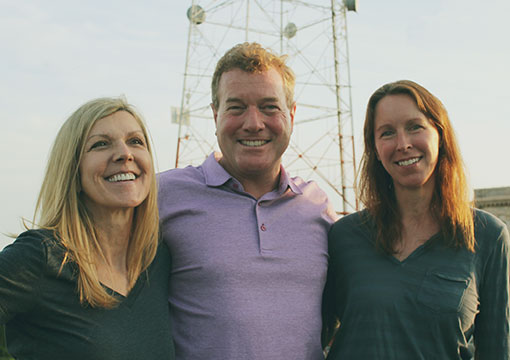 Sara Kranwinkle – Despite a lack of formal training, Sara has been building and remodeling homes since 1994. She graduated from Stanford University in 1988 and is a licensed Physician Assistant. Married with 4 children, she loves living on Queen Anne. To celebrate her 50th birthday, Sara recently hiked 250 miles of the Camino de Santiago, staying in hostels along the way. When not building houses, Sara enjoys baking, walking, and reading. She goes to Spanish class twice weekly, and one of her favorite jobs was working in a Patisserie in France.